Unified Endpoint Management & Security
Manage and secure your endpoints efficiently.
Dekstop Central

Unified endpoint management and security.
Desktop Central is an integrated desktop and mobile management software that helps technicians manage servers, laptops, desktops, smartphones, and tablets from a central location. Automate routine jobs such as installing patches, distributing software, managing IT assets and software licenses, and taking control of remote desktops. ManageEngine also offers a version of Desktop Central exclusively for managed service providers much more.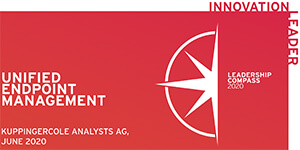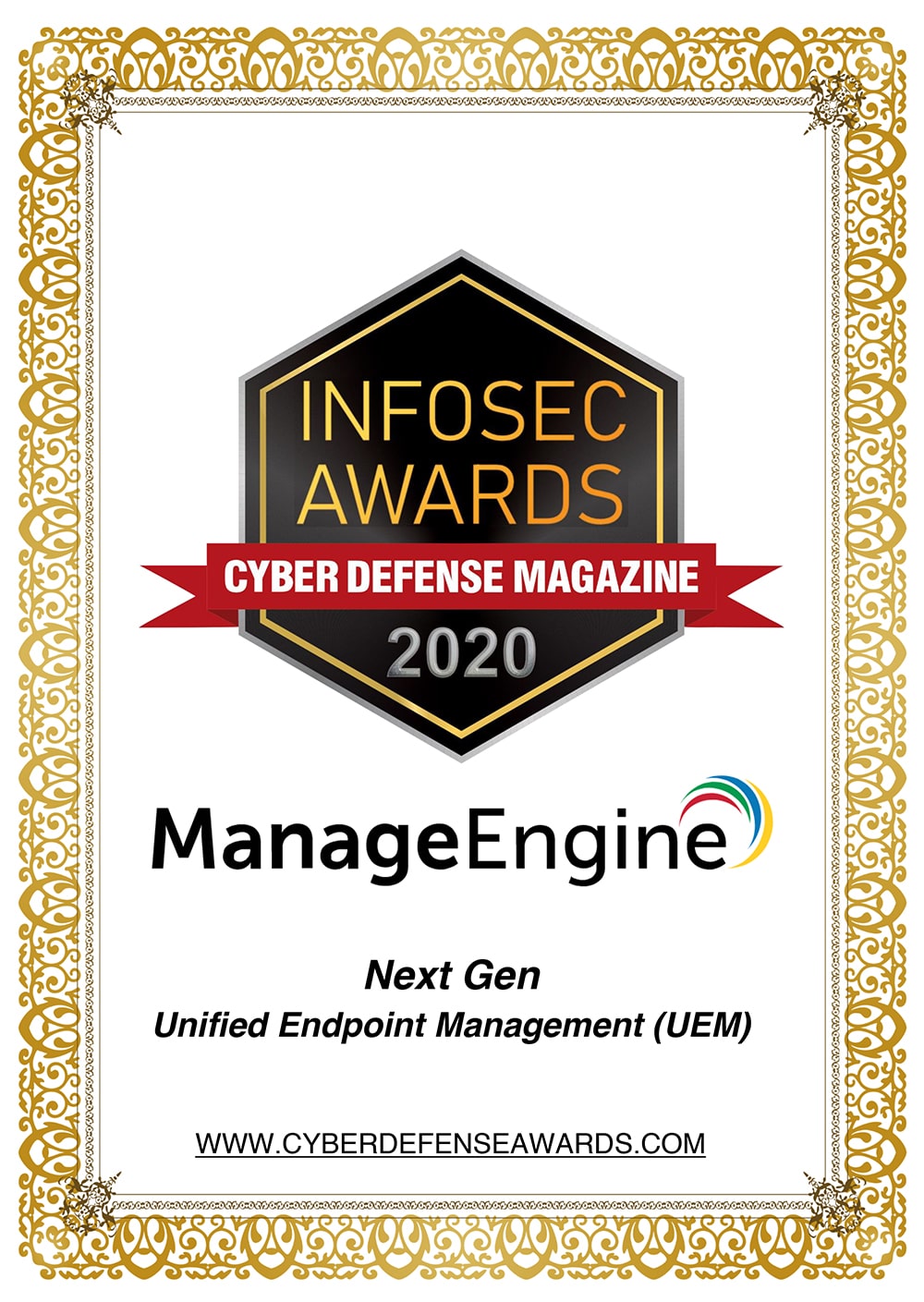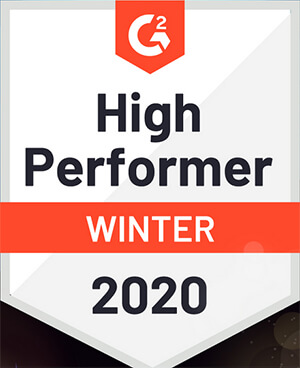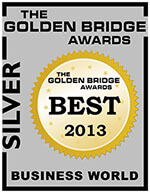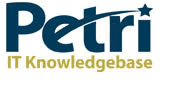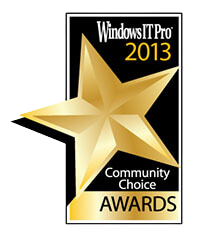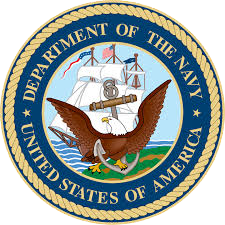 Mobile Device Manager Plus

Comprehensive mobile device management.
With employees rapidly embracing smartphones and tablets as their go-to devices, concerns regarding enterprise security are on the rise—especially since mobile devices are more likely to be subject to theft, data loss, and threats from malware. Mobile Device Manager Plus is an enterprise mobility management solution that helps enterprises harness the power of mobility while still providing optimum security.
Patch Manager Plus

Automated multi-OS patch management.
Patch Manager Plus can help find all missing patches and vulnerable systems on a network and provides the necessary information needed for successful patch management. Patch Manager Plus provides real-time patch management metrics such as patch status dashboards, patch compliance audits, patch management reports.
Patch Connect Plus

Unified network, server, and application management.
Patch Connect Plus enables admins to deploy patches to over 250 third-party applications and
integrates with an existing Microsoft System Center Configuration Manager (SCCM) setup. It saves time and effort by performing various patch management tasks from a single interface.
OS Deployer

OS imaging and deployment
OS Deployer automates the disk imaging and deployment process. It helps administrators capture images of different OS versions and store them in a network share, to create different deployment templates for various employee roles and deploy images to new systems all from a central management console. By standardizing their OS, enterprises can reduce the number of resources allocated to support, training, and management of OS.
Remote Access Plus

Enterprise remote access.
Remote Access Plus is an enterprise remote support solution that helps system administrators and IT help desk technicians troubleshoot remote computers from a central location. Powerful features like advanced remote control and remote file transfer offer end users an elite remote support experience and reduce troubleshooting time from days to minutes.
Vulnerability Manager Plus

Prioritization-focused enterprise vulnerability management.
Vulnerability Manager Plus delivers comprehensive vulnerability scanning, assessment, and remediation across every endpoint in a network—all from a centralized console. A vulnerability assessment tool should act as a strategic partner for security teams, providing them with the knowledge required to assess vulnerabilities from an attacker's perspective. Vulnerability Manager Plus is a top-notch software vulnerability assessment tool, equipped with the risk background necessary to understand the impact of threats and react accordingly.
Device Control Plus

Data loss prevention for peripheral devices.
Device Control Plus is a comprehensive data leak prevention solution that secures data from unauthorized access through removable storage devices. It offers everything needed to protect
data from malicious USBs—a trusted device list, file access, and transfer control, on-demand reports, temporary access, and more.
Application Control Plus

Software discovery and endpoint privilege management.
Application Control Plus is advanced enterprise security software that brings endpoint privilege management and application control capabilities together. It gives organizations greater control over their critical systems and applications by permitting enterprises to create dynamic, organized lists of applications that they can whitelist or blacklist based on their requirements.
Browser Security Plus

Browser security and management.
Browser Security Plus helps IT administrators manage and secure browsers across their enterprise's network. Admins can enforce security policies, control browser extensions, and plug-ins, sandbox and lockdown enterprise browsers, and ensure compliance to established browser configurations to protect their network from browser-based threats.
Need Help Managing your ICT Infrastructure ?
10 Infinity have been acknowledged with several awards for our extinguished services